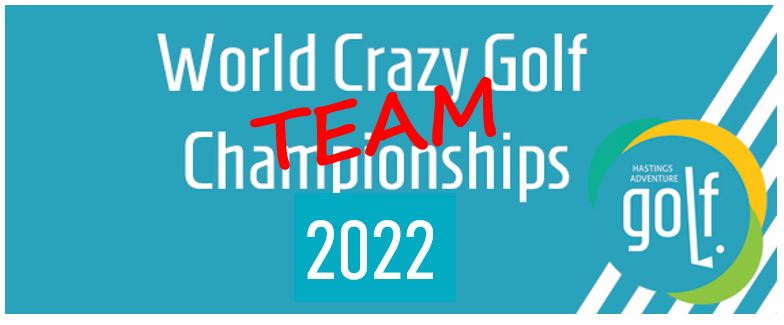 The World Crazy Golf Championship weekend tees off on Friday evening on the 10th June with our dedicated Team Championship on the legendary Arnold Palmer Crazy Golf Course at Hastings seafront .

The Team Competition takes place on Friday evening. A maximum of 18 Teams consisting of 3 players will take part in one round of the course to qualify for a final round shoot out across the iconic holes on the course.

NB: the team score will be the combined total strokes for each of the 3 players across the 18 hole round with the top 8 teams then taking part in a sudden death knock out competition for the title!

Congratulations to the Walkabout Minigolf Bogey Boys for winning the final knockout match of the evening against Von Ryans Express to take the title for 2022!